Puppies were born on Monday August 4, ready to go home early October.    The name of the mother is Mickie, CH Whindancer Electric Feel and she was bred to Leo, a beautiful boy from Pa, GCH Diamond's Aint Misbehaving.     Both have wonderful temperaments.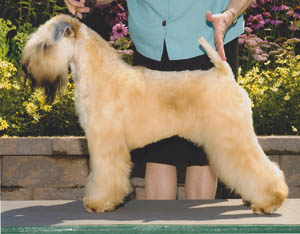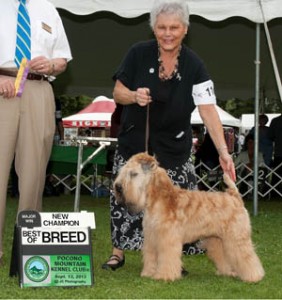 Litter Statistics:
Date:  August  4, 2014
Boys:  5
Girls:  3
For more information about current and future Litters please fill out the Questionaire found on the Home page and email or call to set up a visit.
Susan Ratliffe
88 Furman Road
Macedon, NY
Phone: 585-377-1994
Email: wndancer@rochester.rr.com